Category Archives:
How to Help
Girl Scout Troops 2125 and 2126 from First United Methodist Church in Lexington became the newest "business" sponsors Monday for this Saturday's Pack A Pickup food drive by giving 50 boxes of Girl Scout cookies plus additional collected food to Pastor's Pantry.  Katie Hodges, 8, daughter of Rachel Hodges, a troop leader, won a drawing for the cookies and decided to donate them to Pack A Pickup.  For the donation, troop members received free car wash coupons from Sam's Car Wash to give their parents.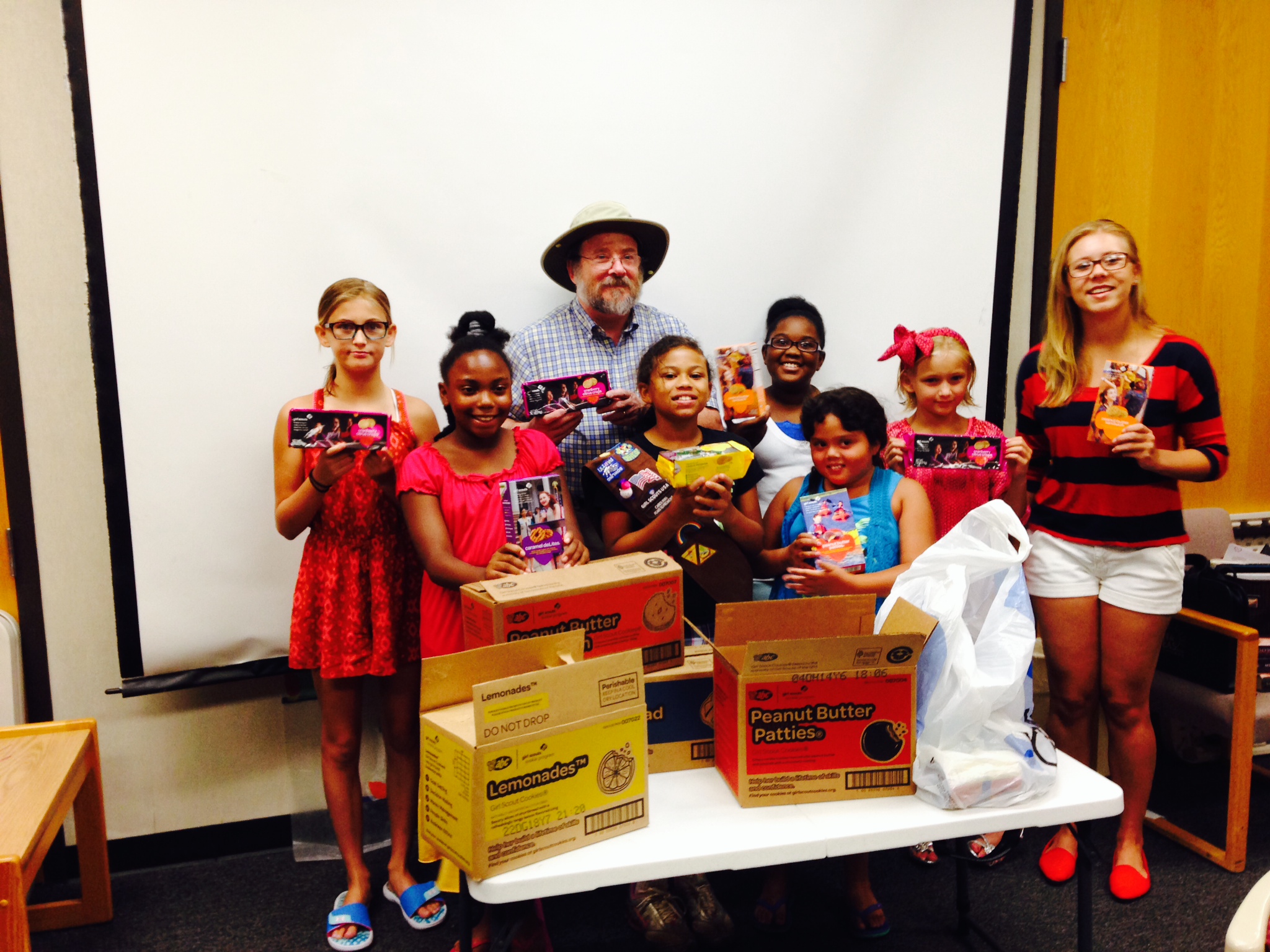 PPG Industries has been a wonderfully supportive partner of Pastor's Pantry for years. In yet another example, on June 24 PPG's Lexington plant presented the pantry with a $2,000 grant from the PPG Industries Foundation. At PPG for the presentation were (left to right) PPG engineer Jeff Garrett, who serves as secretary of the pantry's Board of Directors; new PPG Lexington plant manager Jeff Smith (presenting the check); Pastor's Pantry executive director Bill Keesler (receiving the check); and PPG retiree Phil Mickey, who since late 2011 has worked as pantry coordinator at Pastor's Pantry.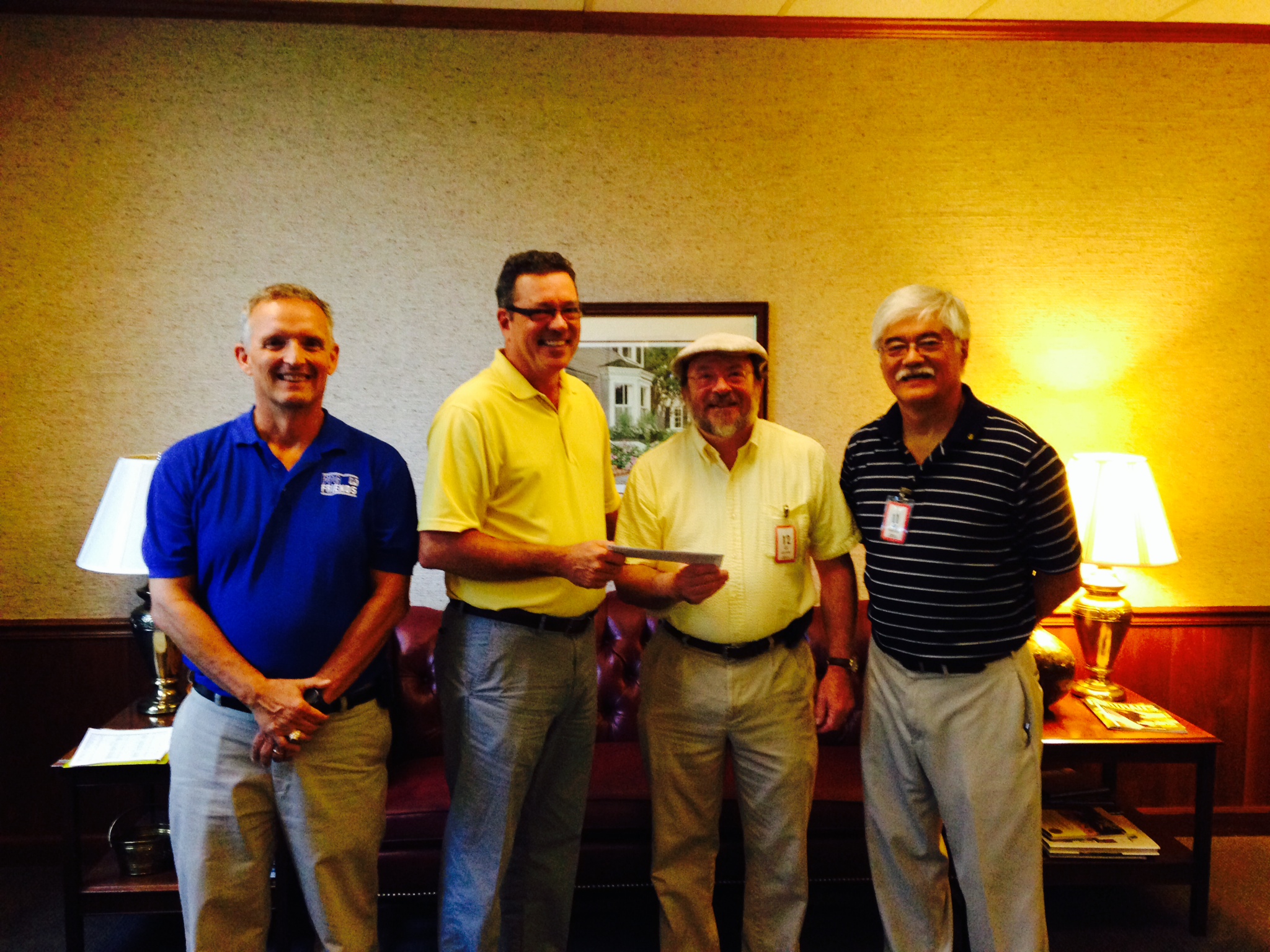 Then on Saturday, July 12, PPG volunteers staffed the Food Donation Station at the Lexington Farmers Market. Pictured from left to right are Engineer Nathan Houser, Judy LeCroy, new PPG retiree Tere Wagner and Brian McIlwain, Human Resources Director. Nathan and Brian took the 8:00-10:00 am shift and Judy and Tere worked from 10:00 am until noon.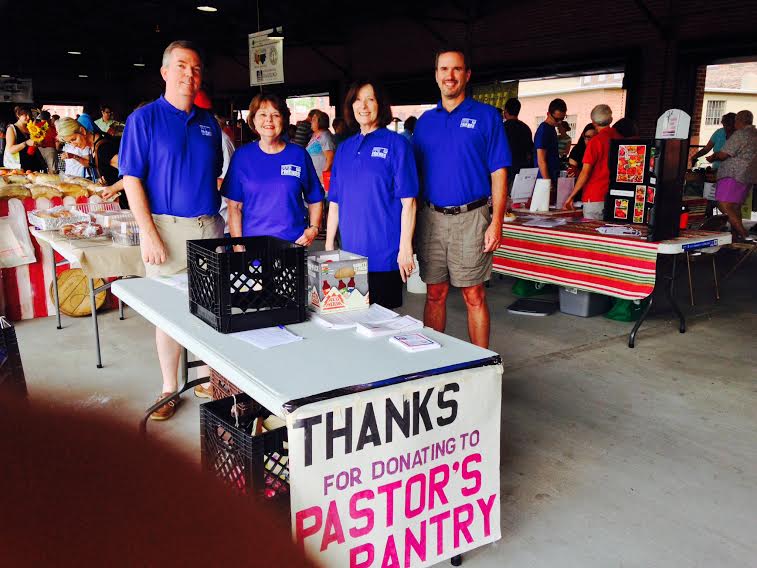 Thank you again, PPG!!